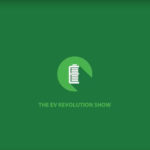 Recorded on: October 28, 2018
With my special guest:
Electric Vehicle Society, Kawartha Chapter, President – Mr. Spencer Wright
EVS Website: evsociety.net/evs-kawartha/
A discussion with Spencer about getting ready for winter and how winter effects your Electric Vehicle! We also chat about our personal experiences with our all-electric Nissan Leafs and what may be next for Nissan!
**NOTE: This episode was recorded via Cisco WebEx Application.
Hope you enjoy the show! You can also subscribe to these Podcasts with Apple iTunes, Google Play, TuneIn Radio and now on Spotify!
Please don't forget to check out my Video Shows on the EV Revolution Show Channel – search YouTube!
As always, I welcome any feedback and comments:
Email: EVRevolutionShow@gmail.com, Twitter: @EVRevShow
Patreon: www.patreon.com/evrevolutionshow