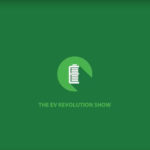 My special guest:
Kathy Harris, Senior Advocate, Clean Vehicles and Fuels, Climate & Clean Energy Program, NRDC
Episode Recorded Via Zoom Video Conferencing Platform.
Automakers are trying to have it both way.
Despite claims to support electric vehicles, automakers are attempting to thwart new federal standards that would accelerate the transition to clean transportation. 
Join Kathy and myself as we explore this area by discussing the framework around making sense of this, by looking at U.S. EPA proposals, Automobile Manufacturers stated goals and Pathways to Compliance!
My thanks to Kathy for joining me live from the U.S. East Coast, as we had a lively conversation!
Hope you enjoy this educational conversation! More information on the NRDC (Natural Resources Defense Council) can be found on their website at: www.nrdc.org
You can also subscribe to these Podcasts with Apple iTunes, Google Play, TuneIn Radio, Spotify and Stitcher!
Please don't forget to check out my Video Shows on the EV Revolution Show Channel – search YouTube!
As always, I welcome any feedback and comments:
Email: EVRevolutionShow@gmail.com Twitter: @EVRevShow
Support: Please consider supporting my efforts via Patreon: www.patreon.com/evrevolutionshow
My thanks to my sponsor:
File Sanctuary! To see their awesome services, check them out at https://www.filesanctuary.net