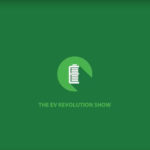 My special guest:
Rob Barrosa, Senior Director Sales & Marketing, Electrify Canada
Do cold temperatures impact the charging rate and mileage of an EV? What does "preconditioning" the battery mean? What charging power rate should EV drivers expect? Why do you see your EV charge below peak charging power?
Listen in as Rob and I answer these questions and discuss "Tips for Driving Electric in the Cold Weather"! Rob also gives me an update on the Electrify Canada Charging Network!
Another very informative episode that I am sure you will enjoy!
You can also subscribe to these Podcasts with Apple iTunes, Google Play, TuneIn Radio, Spotify and Stitcher!
Please don't forget to check out my Video Shows on the EV Revolution Show Channel – search YouTube!
As always, I welcome any feedback and comments:
Email: EVRevolutionShow@gmail.com Twitter: @EVRevShow
Support: Please consider supporting my efforts via Patreon: www.patreon.com/evrevolutionshow
My thanks to my sponsor File Sanctuary! To see their awesome services, check them out at https://www.filesanctuary.net