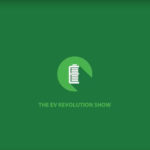 Recorded on: May 1, 2020
My special guest:
Peter Hatges, Partner, National Sector Leader, Automotive – KPMG Canada
An update on the current and future EV marketplace!  
Thanks to Peter for taking some time to chat with me about his insights into the current and possible future of the EV marketplace.  
We discuss global and Canadian perspectives as well as how we think this current Pandemic will affect this marketplace. We also chat about some of the various auto manufacturers EV efforts!
Hope you enjoy the show! You can also subscribe to these Podcasts with Apple iTunes, Google Play, TuneIn Radio, Spotify and Stitcher!
Please don't forget to check out my Video Shows on the EV Revolution Show Channel – search YouTube!
As always, I welcome any feedback and comments:
Email: EVRevolutionShow@gmail.com, Twitter: @EVRevShow
Patreon: www.patreon.com/evrevolutionshow