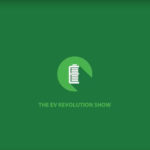 Recorded on: March 26, 2021
My special guest: Joe Harary, CEO of Research Frontiers
Smart Glass for Electric Vehicles – What's it all About and Why is it Important?
Why would "smart glass" be important for EV efficiency? How can it increase the range of an EV? What's the future hold in this technology?
Join me as I speak with Joe, whose company has pioneered the "smart glass" technology, and the benefits it brings to the EV automotive landscape!
Another very informative episode that I am sure you will enjoy!
You can also subscribe to these Podcasts with Apple iTunes, Google Play, TuneIn Radio, Spotify and Stitcher!
Please don't forget to check out my Video Shows on the EV Revolution Show Channel – search YouTube!
As always, I welcome any feedback and comments:
Email: EVRevolutionShow@gmail.com Twitter: @EVRevShow
Support Me: Please consider supporting my efforts via Patreon: www.patreon.com/evrevolutionshow