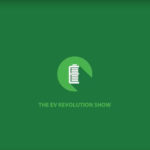 Recorded on: September 3, 2020
My special guest:  Dan Blondal, CEO, Director & Founder, nanoOne Inc.
Let's talk about EV batteries! 
In anticipation of Tesla's upcoming Battery Day later this month, I get a chance to talk to Dan and highlight what nanoOne does in the EV battery marketplace as well a discuss some key topics.
NanoOne is a technology company with a patented process for the low cost production of high performance cathode materials used in lithium ion batteries.
We also discuss hot topics such as:
Million Mile Battery
Jeff Dahn's Tesla Research Group and Recent Paper
Elon and Sustainable Nickel
Three Trends Driving the EV Battery Market Today
If you want to learn more about this crucial marketplace, sit back and listen in!
Hope you enjoy the show! You can also subscribe to these Podcasts with Apple iTunes, Google Play, TuneIn Radio, Spotify and Stitcher!
Please don't forget to check out my Video Shows on the EV Revolution Show Channel – search YouTube!
As always, I welcome any feedback and comments:
Email: EVRevolutionShow@gmail.com, Twitter: @EVRevShow
Support Me: Please consider supporting my efforts via Patreon: www.patreon.com/evrevolutionshow