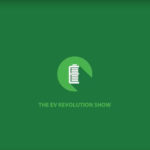 Recorded on: November 19, 2021
My special guest:  Andrew McCredie, Driving Editor for the Vancouver Sun/The Province/Driving.ca
My special guest has been reporting on the automotive industry for the past 20 years, from consumer-oriented road tests to new vehicle launches to technological deep dives. For the past decade, he's has increasingly focused on electric vehicles and his EV-related Postmedia Podcast Series "Plugged In", launches its fifth season soon. 
Join me as I speak with Andrew about the current and short-term future of the EV marketplace and our viewpoints for where it is headed! A true "EV-Smörgåsbord" of a show!
Another very informative episode that I am sure you will enjoy!
You can also subscribe to these Podcasts with Apple iTunes, Google Play, TuneIn Radio, Spotify and Stitcher!
Please don't forget to check out my Video Shows on the EV Revolution Show Channel – search YouTube!
As always, I welcome any feedback and comments:
Email: EVRevolutionShow@gmail.com Twitter: @EVRevShow
Support Me: Please consider supporting my efforts via Patreon: www.patreon.com/evrevolutionshow
My thanks to my sponsor File Sanctuary! To see their awesome services, check them out at https://www.filesanctuary.net