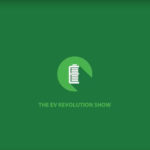 My special guest:
David Welch, Author & Detroit Bureau Chief, Bloomberg News  
Episode Recorded Via Zoom Video Conferencing Platform.
Charging Ahead provides and in-depth look into the rise of one of the most powerful female executives in the world, Mary Barra, her forward-thinking vision, her approach to leadership, and her accomplishments against the odds.
I speak with David the author of this book, about it's origins and coverage of such an important and significant person within the automotive industry! This book is a fantastic and very enjoyable read!
You can also subscribe to these Podcasts with Apple iTunes, Google Play, TuneIn Radio, Spotify and Stitcher!
Please don't forget to check out my Video Shows on the EV Revolution Show Channel – search YouTube!
As always, I welcome any feedback and comments:
Email: EVRevolutionShow@gmail.com Twitter: @EVRevShow
Support: Please consider supporting my efforts via Patreon: www.patreon.com/evrevolutionshow
My thanks to my sponsor:
File Sanctuary! To see their awesome services, check them out at https://www.filesanctuary.net