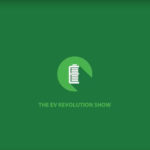 My special guest:
John H. Davis, Creator, Host & Managing Director, MotorWeek
Episode Recorded Via Zoom Video Conferencing Platform.
In this episode, it's an honour to be speaking with the creator and host of television's longest running and most respected automotive series.
MotorWeek debuted in 1981 and launched a new television genre by becoming the first weekly series to offer consumer-oriented car and truck reviews, do-it-yourself car care tips, and the latest auto industry news. Produced by Maryland Public Television, MotorWeek airs on 92% of PBS stations nationwide, and can also be seen on cable's MAVTV Motorsports Network and V-me Spanish-language network. The winner of dozens of prestigious automotive journalism awards, MotorWeek is a reliable source of automotive news on television and on the Web.
This is great episode where John brings a sense of realism to the EV marketplace, and how consumers are reacting. I truly respect John's opinions, although we don't agree on everything!
I hope you enjoy lively and candid conversation!
You can also subscribe to these Podcasts with Apple iTunes, Google Play, TuneIn Radio, Spotify and Stitcher!
Please don't forget to check out my Video Shows on the EV Revolution Show Channel – search YouTube!
As always, I welcome any feedback and comments:
Email: EVRevolutionShow@gmail.com Twitter: @EVRevShow
Support: Please consider supporting my efforts via Patreon: www.patreon.com/evrevolutionshow
My thanks to my sponsors:
Budget Safe Solar: www.BudgetSafeSolar.com
File Sanctuary! To see their awesome services, check them out at https://www.filesanctuary.net