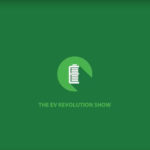 My special guest:
Ryan Ferengia, Project Manager, inMotion
Episode Recorded Via Zoom Video Conferencing Platform.
In this episode, I speak with a representative from inMotion, a team consisting of students from the Technical University of Eindhoven and Fontys University of Applied Science, based in The Netherlands.
Ryan and his Team have a vision in sustainable mobility, with a mission to make EV charging as fast and convenient as refuelling – what they call "Electric Refueling".
With a similar goal as my prior Audio Podcast Episode Guest, inMotion's origins and progress stem from the motor racing industry.
We discuss the group and their achievements to date, what they are doing now and what's in store for them in the future!
I hope you enjoy this episode!
You can also subscribe to these Podcasts with Apple iTunes, Google Play, TuneIn Radio, Spotify and Stitcher!
Please don't forget to check out my Video Shows on the EV Revolution Show Channel – search YouTube!
As always, I welcome any feedback and comments:
Email: EVRevolutionShow@gmail.com Twitter: @EVRevShow
Support: Please consider supporting my efforts via Patreon: www.patreon.com/evrevolutionshow
My thanks to my sponsor File Sanctuary! To see their awesome services, check them out at https://www.filesanctuary.net