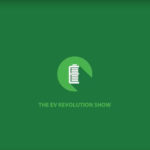 Recorded on: September 27, 2018
With my special guest:
Ms. Beth Lily, EV Evangelist and Automotive Journalist
A lively discussion with Beth about her EV experiences including the "Charge the Circle" effort, EV ownership and comments on recent EV news.
Taped at a cool (albeit a bit noisy) location at the 1898 Post Hotel in Ghent, Belgium!
Hope you enjoy the show!  You can also subscribe to these Podcasts with Apple iTunes, Google Play and now on TuneIn Radio!
Please don't forget to check out my Video Shows on the EV Revolution Show Channel – search YouTube!
As always, I welcome any feedback and comments:
Email: EVRevolutionShow@gmail.com,     Twitter: @EVRevShow