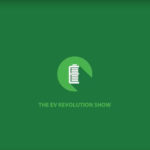 My special guest:
Sandy Munro, Chief Executive Officer, Munro & Associates, INC.
Episode Recorded Via Zoom Video Conferencing Platform.
In this episode, I speak with Sandy, who is an automotive guru and EV realist.
With over 50+ years of experience, his blunt and honest critiques of product designs, has impacted many different industries around the world.
Have a listen as we discuss Sandy's experiences and the automotive past, present and future, including Electrification!
I hope you enjoy this episode!
You can also subscribe to these Podcasts with Apple iTunes, Google Play, TuneIn Radio, Spotify and Stitcher!
Please don't forget to check out my Video Shows on the EV Revolution Show Channel – search YouTube!
As always, I welcome any feedback and comments:
Email: EVRevolutionShow@gmail.com Twitter: @EVRevShow
Support: Please consider supporting my efforts via Patreon: www.patreon.com/evrevolutionshow
My thanks to my sponsors:
Budget Safe Solar: www.BudgetSafeSolar.com
File Sanctuary! To see their awesome services, check them out at https://www.filesanctuary.net