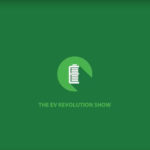 My special guest:
David Voxlin, Director of Sustainability & Behaviour Change, SKIM
Episode Recorded Via Zoom Video Conferencing Platform.
A look at the EV Marketplace and Buyers!
SKIM is a global insights agency helping leading companies thrive by understanding decision-making. To stay ahead in today's environment, it's critical to know how decisions are made and how the changing environment influences decisions for consumers, healthcare and B2B professionals.
By understanding how decision-making has changed (and how it hasn't!), we adapt sophisticated research techniques and develop new innovations to address this new reality. The result? Practical brand communications, revenue management, product innovation, e-Commerce, and advanced analytics recommendations you can use to propel your business forward, online and offline.
I spoke with David to understand how OEMs can tackle the confusion around EV TCO, why EV incentives may not be working and that most consumer attitudes towards EV range may be years out of date! A very interesting conversation! 
You can also subscribe to these Podcasts with Apple iTunes, Google Play, TuneIn Radio, Spotify and Stitcher!
Please don't forget to check out my Video Shows on the EV Revolution Show Channel – search YouTube!
As always, I welcome any feedback and comments:
Email: EVRevolutionShow@gmail.com Twitter: @EVRevShow
Support: Please consider supporting my efforts via Patreon: www.patreon.com/evrevolutionshow
My thanks to my sponsor:
File Sanctuary! To see their awesome services, check them out at https://www.filesanctuary.net