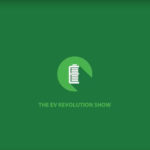 Recorded on: July 6, 2021
My special guest: Joan Orus, Chief Technology Officer, Hispano Suiza
Hispano Suiza – Carmen All-Electric Supercar!
Founded in Barcelona in 1904 by Damián Mateu and Marc Birkigt, Hispano Suiza is a proud Spanish car brand, owned by four generations of the Suqué Mateu family.
Between 1904 and 1946, Hispano Suiza built more than 12,000 luxury vehicles and 50,000 aeroplane engines. Now reborn, the company has created the new Hispano Suiza Carmen, a pioneering model from the 'hyperlux' segment, through a unique blend of timeless design, exquisite luxury, painstaking craftsmanship and scrupulous attention to technical and engineering details.
Join me as I speak with Joan about the history of the Company, and their movement to full electrification via the development and sales of the exclusive Carmen and Carmen Boulogne models!
Another very informative episode that I am sure you will enjoy!
You can also subscribe to these Podcasts with Apple iTunes, Google Play, TuneIn Radio, Spotify and Stitcher!
Please don't forget to check out my Video Shows on the EV Revolution Show Channel – search YouTube!
As always, I welcome any feedback and comments:
Email: EVRevolutionShow@gmail.com Twitter: @EVRevShow
Support Me: Please consider supporting my efforts via Patreon: www.patreon.com/evrevolutionshow
My thanks to my sponsor File Sanctuary! To see their awesome services, check them out at https://www.filesanctuary.net