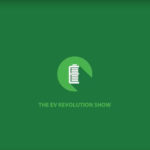 Recorded on: July 30, 2019
My special guest:
Michael Bettencourt, Managing Editor – AutoTRADER.ca
A great conversation on the EV landscape!  
Thanks to Michael for hosting me at AutoTRADER.ca Headquarters, located in Toronto, Ontario. 
We discussed the EV landscape and how it has changed over the years. Also chat about the various auto manufacturers EV efforts!
Hope you enjoy the show! You can also subscribe to these Podcasts with Apple iTunes, Google Play, TuneIn Radio, Spotify and Stitcher!
Please don't forget to check out my Video Shows on the EV Revolution Show Channel – search YouTube!
As always, I welcome any feedback and comments:
Email: EVRevolutionShow@gmail.com, Twitter: @EVRevShow
Patreon: www.patreon.com/evrevolutionshow