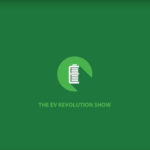 Recorded on: June 28, 2019
My special guests:
Thomas Tetzlaff, Manager Public Relations, VW Canada
Scott Hollinshead, Manager Product Planning, Battery Electric Vehicles, VW Canada
A candid conversation with VW Group Canada!
Thanks to Thomas and Scott for hosting me at Volkswagen Group Canada Headquarters, located in Ajax Ontario.
We discussed a lot of great information regarding VW and their electrification plans. Some VW history, new strategy, MEB platform and VW's newly announced "Carbon Neutral" globally responsible plan for helping to achieve the goals of the Paris Agreement!
Hope you enjoy the show! You can also subscribe to these Podcasts with Apple iTunes, Google Play, TuneIn Radio, Spotify and Stitcher!
Please don't forget to check out my Video Shows on the EV Revolution Show Channel – search YouTube!
As always, I welcome any feedback and comments:
Email: EVRevolutionShow@gmail.com, Twitter: @EVRevShow
Patreon: www.patreon.com/evrevolutionshow