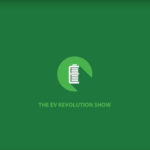 Recorded on: November 26, 2021
My special guests:
Faruk K. Rama, Chairman Trouvé Victory Inc., Peter Monchuk, CFO Trouvé Victory Inc., MarySue Furtney, CMO Trouvé Victory Inc.
In this episode I chat with executives of a new EV startup, Trouvé Victory Inc. A Canadian-Based luxury electric-vehicle manufacturer with a focus on high-performance and zero-emission electric technology.
Trouvé Victory Inc. plans to bring the next generation of fully electric vehicles to the global automotive marketplace with deliveries starting in 2023. Trouvé-EV vehicles will include an 18-minute quick charge capability and and overnight charge in 4 hours, which will allow for an 800-1,000km or 500-700 mile driving range, on a single charge.
Trouvé Victory will unveil three model designs in the near future, and they plan on manufacturing these in Southern Ontario Canada, USA, UK Oman and the EU.
Join me in this intro conversation to learn more about Trouvé Victory and their plans!
Another very informative episode that I am sure you will enjoy!
You can also subscribe to these Podcasts with Apple iTunes, Google Play, TuneIn Radio, Spotify and Stitcher!
Please don't forget to check out my Video Shows on the EV Revolution Show Channel – search YouTube!
As always, I welcome any feedback and comments:
Email: EVRevolutionShow@gmail.com Twitter: @EVRevShow
Support Me: Please consider supporting my efforts via Patreon: www.patreon.com/evrevolutionshow
My thanks to my sponsor File Sanctuary! To see their awesome services, check them out at https://www.filesanctuary.net