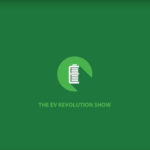 My special guest:
Kirsten Von Busch, Director of Product Marketing, Experian
Episode Recorded Via Zoom Video Conferencing Platform.
Experian unlocks the power of data to create opportunities for consumers, businesses and society. At life's big moments – from buying a home or car, to sending a child to college, to growing a business exponentially by connecting it with new customers – we empower consumers and our clients to manage their data with confidence so they can maximize every opportunity.
We gather, analyze and process data in ways others can't. We help individuals take financial control and access financial services, businesses make smarter decision and thrive, lenders lend more responsibly, and organizations prevent identity fraud and crime.
I spoke with Kirsten about their latest report focused on intelligence gathered for the EV marketplace and buyers in the U.S. geography. A very interesting look at what is a good gauge of the North American EV market!
You can also subscribe to these Podcasts with Apple iTunes, Google Play, TuneIn Radio, Spotify and Stitcher!
Please don't forget to check out my Video Shows on the EV Revolution Show Channel – search YouTube!
As always, I welcome any feedback and comments:
Email: EVRevolutionShow@gmail.com Twitter: @EVRevShow
Support: Please consider supporting my efforts via Patreon: www.patreon.com/evrevolutionshow
My thanks to my sponsor:
File Sanctuary! To see their awesome services, check them out at https://www.filesanctuary.net