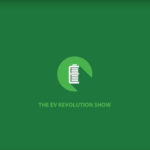 Recorded on: August 8, 2018
With my special guest:
Plug 'N Drive  – CEO Ms. Cara Clairman  (www.plugndrive.ca)
An interview with Cara where we discuss what Plug 'N Drive does, it's history and some thoughts about the EV marketplace and it's future.
Hope you enjoy the show!  You can also subscribe to these Podcasts with Apple iTunes and Google Play!
Please don't forget to check out my Video Shows on the EV Revolution Show Channel – search YouTube!
As always, I welcome any feedback and comments:
Email: EVRevolutionShow@gmail.com,     Twitter: @EVRevShow