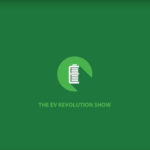 Recorded on: January 26, 2021
My special guest: Michael Kopke, Director of Marketing, Kia Canada Inc.
Common EV Misconceptions and the Electrification Strategy of Kia Motors
Kia Canada recently released a new survey revealing Canadians' changing transportation habits amid COVID-19 and common EV misconceptions.
With interest in sustainable living and driving growing in popularity, Kia uncovers these misconceptions while showcasing how far EV technology has come and how safe and reliable Kia's green cars are.
I discuss the findings of this study with Michael as well as Kia's EV history, present and future strategies.
Another very informative episode that I am sure you will enjoy!
You can also subscribe to these Podcasts with Apple iTunes, Google Play, TuneIn Radio, Spotify and Stitcher!
Please don't forget to check out my Video Shows on the EV Revolution Show Channel – search YouTube!
As always, I welcome any feedback and comments:
Email: EVRevolutionShow@gmail.com Twitter: @EVRevShow
Support Me: Please consider supporting my efforts via Patreon: www.patreon.com/evrevolutionshow