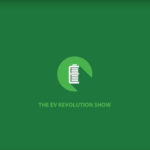 My special guests:
Lawrence Fung & Lester Ciudad Real, Co-Founders, The Stack Charge
Episode Recorded Via Zoom Video Conferencing Platform.
A great conversation with the co-founders of a new EV Fast-Charging Company!
StackCharge is looking to rival traditional gas stations by turning electric vehicle charging facilities into a modern hub with elevated experiences. Each hub will include quick-service restaurants, outdoor lounge areas, 24/7 restroom facilities, WiFi and more.
Have a listen as we chat about what they plan on bringing to the North American fast-charging landscape!
I hope you enjoy this episode!
You can also subscribe to these Podcasts with Apple iTunes, Google Play, TuneIn Radio, Spotify and Stitcher!
Please don't forget to check out my Video Shows on the EV Revolution Show Channel – search YouTube!
As always, I welcome any feedback and comments:
Email: EVRevolutionShow@gmail.com Twitter: @EVRevShow
Support: Please consider supporting my efforts via Patreon: www.patreon.com/evrevolutionshow
My thanks to my sponsors:
Budget Safe Solar: www.BudgetSafeSolar.com
File Sanctuary! To see their awesome services, check them out at https://www.filesanctuary.net