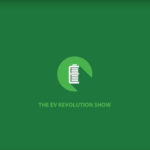 My special guest:
Rudiger Ostermann, Vice President and Chief Technology Officer, Global Automotive – TE Connectivity Inc.
Episode Recorded Via Zoom Video Conferencing Platform.
Creating a Safer, Sustainable, Productive, and Connected Future.
As the go-to engineering partner for today's innovation leaders and technology entrepreneurs, TE Connectivity is helping solve tomorrow's toughest challenges with advanced connectivity and sensors solutions.
Solutions that power electric vehicles, aircraft, digital factories, and smart homes. Innovation that enables life-saving medical care, sustainable communities, efficient utility networks, and the global communications infrastructure. For more than 75 years, TE Connectivity has partnered with customers to produce highly engineered connectivity and sensing products that make a connected world possible. Their focus on reliability and durability, commitment to progress, and the unmatched range of their product portfolio enables companies large and small to turn ideas into technology that can transform how the world works and lives tomorrow.
My thanks to Rudi for joining me live from Tokyo Japan, as we had a great conversation about some higher-level dynamics of the EV Global Marketplace including how China is becoming the automotive powerhouse, Software Defined Vehicles and the transition to automotive electrification.
Hope you enjoy this lively and very educational conversation! More information on TE Connectivity can be found on their website at: www.te.com
You can also subscribe to these Podcasts with Apple iTunes, Google Play, TuneIn Radio, Spotify and Stitcher!
Please don't forget to check out my Video Shows on the EV Revolution Show Channel – search YouTube!
As always, I welcome any feedback and comments:
Email: EVRevolutionShow@gmail.com Twitter: @EVRevShow
Support: Please consider supporting my efforts via Patreon: www.patreon.com/evrevolutionshow
My thanks to my sponsor:
File Sanctuary! To see their awesome services, check them out at https://www.filesanctuary.net