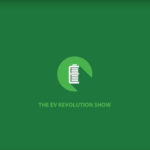 My special guest:
Phil Oldridge, CEO – Envirotech Vehicles Inc.
Episode Recorded Via Zoom Video Conferencing Platform.
PROVIDING 100% ELECTRIC SOLUTIONS FOR THE TRANSPORT INDUSTRY
Envirotech Vehicles is a transportation industry-leading provider and manufacturer of purpose-built, all-electric, zero-emission vehicles and zero-emission drive trains for integration in medium to heavy-duty commercial fleet vehicles. They serve commercial and last-mile delivery fleets, school districts, public and private transportation service companies, colleges, and universities and meet the increasing demand for heavy-duty electric vehicles.
Envirotech Vehicles brings over 30 years of in-depth industry expertise and focuses on providing customers with unique, cost-effective solutions and addressing the challenges of traditional fuel price cost instability and local, state and federal environmental regulatory compliance.
I spoke with Phil to understand who they are, what have they brought to market and how it they see this market evolving. A great conversation!
You can also subscribe to these Podcasts with Apple iTunes, Google Play, TuneIn Radio, Spotify and Stitcher!
Please don't forget to check out my Video Shows on the EV Revolution Show Channel – search YouTube!
As always, I welcome any feedback and comments:
Email: EVRevolutionShow@gmail.com Twitter: @EVRevShow
Support: Please consider supporting my efforts via Patreon: www.patreon.com/evrevolutionshow
My thanks to my sponsor:
File Sanctuary! To see their awesome services, check them out at https://www.filesanctuary.net