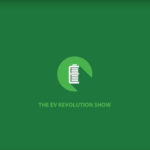 My special guest:
James Eaton, CEO & Co-Founder – IONETIC Ltd.
Episode Recorded Via Zoom Video Conferencing Platform.
HELPING YOU ELECTRIFY THE FUTURE!
IONETIC is a UK-based start-up specialising in EV battery pack technology. They produce highly optimised and cost-effective battery pack solutions thanks to their bespoke, state-of-the-art design platform and in-house production strategy.
Their mission is to help accelerate the mobility industry's journey to net-zero emissions by supporting niche vehicle-makers and automotive OEMs to overcome the challenges of transitioning to electrification.
I spoke with James to understand who they are, what have they brought to market and how they see this impacting the EV marketplace. We also discuss some EV FUD! A great conversation! 
You can also subscribe to these Podcasts with Apple iTunes, Google Play, TuneIn Radio, Spotify and Stitcher!
Please don't forget to check out my Video Shows on the EV Revolution Show Channel – search YouTube!
As always, I welcome any feedback and comments:
Email: EVRevolutionShow@gmail.com Twitter: @EVRevShow
Support: Please consider supporting my efforts via Patreon: www.patreon.com/evrevolutionshow
My thanks to my sponsor:
File Sanctuary! To see their awesome services, check them out at https://www.filesanctuary.net