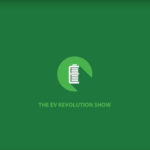 A chat with some of my good EV friends in the U.K.!
My special guests:
Jonathan Porterfield – YouTube: Jonathan Porterfield, Twitter: @ecocars1
James Coates- YouTube: James and Kate, Twitter: @KateFantom
Nickolas Raimo – YouTube: Nicolas Raimo (EVnick), Twitter: RaimoNick
A chat with some of my good EV friends in the U.K.!
I was in the Manchester area at the end of November and met up with these great guys to tape a video edition of my Show.
However, the video quality did not come out well so I decided to use the audio captured from our discussions for this Podcast Episode.
We discussed some relevant news at that time including EV Emissions, End of the Chevy Volt, Sonos Motors, Rivian's BEV releases and more EV news!
Hope you enjoy the show!  You can also subscribe to these Podcasts with Apple iTunes, Google Play, TuneIn Radio, Spotify and now on Stitcher!
Please don't forget to check out my Video Shows on the EV Revolution Show Channel – search YouTube!
As always, I welcome any feedback and comments:
Email: EVRevolutionShow@gmail.com,     Twitter: @EVRevShow
Patreon: www.patreon.com/evrevolutionshow