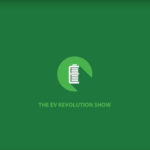 Recorded on: January 21, 2021
My special guest: Josh Goldman, Ph.D, CTO of KoBold Metals Inc.
How to Power the EV Revolution!
As we work to transition to an EV future, developing powerful, sustainable batteries is critical. Scientists have examined every element on the periodic table — but nothing comes close to cobalt and nickel. Without those elements, EVs will be more dangerous, burn out quickly, and lack the capacity to scale across the country. The good news? We only need to extract 1 billionth of what's available on Earth of those raw materials to power a clean energy future. But we can't continue to rely on a mining industry that hasn't changed in centuries.
Enter KoBold Metals – the Silicon Valley tech company that will help the U.S. ethically and efficiently source the materials needed to fuel the EV revolution. With a team of world-renowned mineral explorers and dozens of PhDs in physics, math, materials science, and geophysics – many of whom are women – KoBold is bringing next-gen machine learning/scientific computing techniques and new money to mining. The goal? To uncover the vast numbers of ore deposits deep under the Earth's crust to build a sustainable supply of EV batteries and drive down costs.
With a doctorate in atomic physics from Harvard and a master's in Applied Mathematics from Cambridge, Josh speaks with me about the importance of cobalt and nickel specifically for EV battery production and bringing mining into the digital age!
A very informative episode I am sure you will enjoy!
You can also subscribe to these Podcasts with Apple iTunes, Google Play, TuneIn Radio, Spotify and Stitcher!
Please don't forget to check out my Video Shows on the EV Revolution Show Channel – search YouTube!
As always, I welcome any feedback and comments:
Email: EVRevolutionShow@gmail.com Twitter: @EVRevShow
Support Me: Please consider supporting my efforts via Patreon: www.patreon.com/evrevolutionshow