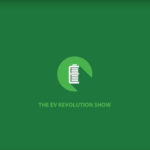 Recorded on: November 9, 2019
With my special guest:
Ms. Alexi Hoeft, "Owning a Tesla in the City".  Twitter: @lexiheft
A discussion with Alexi about her EV adoption story and owning an EV while living in a condo!   We also chat about some of her personal experiences with her Tesla Model 3 as well as some EV news!
**NOTE: This episode was recorded via Cisco WebEx Application.
Hope you enjoy the show!  You can also subscribe to these Podcasts with Apple iTunes, Google Play, TuneIn Radio and now on Spotify!
Please don't forget to check out my Video Shows on the EV Revolution Show Channel – search YouTube!
As always, I welcome any feedback and comments:
Email: EVRevolutionShow@gmail.com,     Twitter: @EVRevShow
Patreon: www.patreon.com/evrevolutionshow