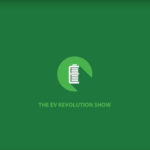 Recorded on: January 7, 2021
My special guest: Laycee Schmidtke, Host – Miss GoElectric YouTube Channel
What does 2021 have in store for the EV Marketplace?
Drawing upon Laycee's excellent knowledge of the automobile marketplace, we discuss the current growth of the plug-in sector, what we can expect for EVs for 2021 and where the numbers may be at the end of this year!
A very informative and fun episode I am sure you will enjoy!
You can also subscribe to these Podcasts with Apple iTunes, Google Play, TuneIn Radio, Spotify and Stitcher!
Please don't forget to check out my Video Shows on the EV Revolution Show Channel – search YouTube!
As always, I welcome any feedback and comments:
Email: EVRevolutionShow@gmail.com Twitter: @EVRevShow
Support Me: Please consider supporting my efforts via Patreon: www.patreon.com/evrevolutionshow